Cairo has reportedly encouraged Hamas to negotiate with Israel, but are not willing to act as mediators
The Palestinian Hamas terror group has reportedly rejected an Israeli offer to swap a mentally ill member of its organization held by Israel in exchange for the release of Avraham Mengistu, an Ethiopian-Israeli civilian held prisoner by the group since independently crossing into Gaza in September 2014 who also reportedly suffers from psychological issues.
A Hamas official reportedly responded to the offer by saying the group was not interested in small-scale deals and would only negotiate a single all-encompassing prisoner exchange, according to Israel Radio.
In addition to Mengistu, the Islamist militant organization is believed to be holding Juma Ibrahim Abu Anima, who also crossed into Gaza of his own volition, and Hisham al-Syed, an Arab-Israeli of Bedouin origin whose family reported him missing on April 20, 2015.
The group is also holding the remains of IDF soldiers Oron Shaul and Hadar Goldin, who the army says were killed during the 2014 summer conflict with Gaza. Hamas claims Shaul is alive and in captivity.
The proposed exchange of Hamas member Bilal Razaineh in return for either Mengistu or Anima was reportedly offered through a mediator, according to Israel Radio, and was deemed a "humanitarian" exchange due to the fact that all three men reportedly suffer from mental or psychological issues.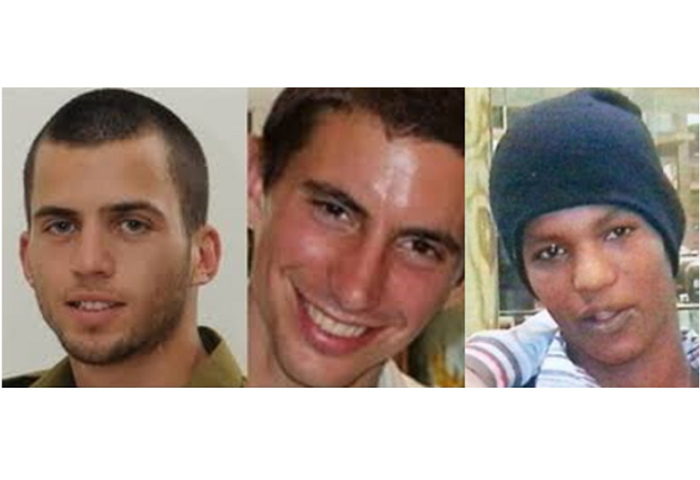 "Oron Shaul (L), Hadar Goldin (C) and Avraham Mengistu(R)"
Hamas has long demanded that Israel release hundreds of Palestinian prisoners re-arrested following a deal to secure the release of kidnapped soldier Gilad Shalit in 2011 before commencing negotiations over a their new captives.
Egyptian officials have reportedly encouraged Hamas to reopen negotiations with Israel, the London based Al-Araby Al-Jadeed pan-Arab news site reported Saturday, but a Hamas source told Israel Radio that Egypt are not willing to act as mediators themselves.
A delegation of Hamas officials visited Cairo over the weekend as the two governments appear to be repairing ties after a fallout in the wake of the overthrow of Mohammed Morsi, Egypt's Islamist president and Hamas ally in 2013, and the subsequent election of former military leader Abdel Fatah al-Sisi.
Egypt's army largely closed the border with Gaza after Sisi's rise to power, destroying dozens of illegal trade tunnels that brought in a key part the Gazan economy.
However relations between the Islamist Palestinian faction and Sisi's government have improved in the past year, and Senior Hamas leader Ismail Haniyeh last month met with Egyptian officials in Cairo.
(Staff with agencies)