Indonesia quake: Search for survivors continues
Rescuers are continuing their search for survivors in Indonesia's Aceh province a day after a powerful quake struck the area killing 97 people.
The magnitude 6.5 tremor damaged or toppled more than two hundred buildings, and many are still feared to be trapped under rubble in Pidie Jaya.
Thousands of people who lost their homes are taking refuge in shelters.
In 2004, a huge undersea quake off the coast of Aceh caused a tsunami that killed more than 160,000 in Indonesia.
There was no tsunami after Wednesday's tremor, which the US Geological Survey said struck just offshore early in the morning at a depth of 8km (5 miles).
Rescue workers used diggers and sometimes their bare hands to comb the rubble throughout Wednesday night.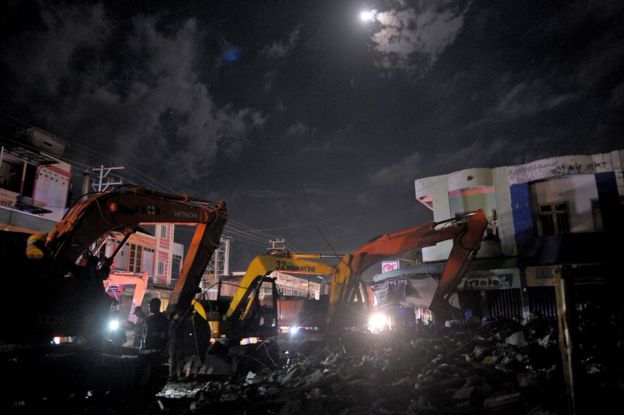 Officials said many people were in need of basic supplies like food and water.
Local disaster agency head Puteh Manaf told AFP news agency that there was a power shortage in Pidie Jaya – the area worst hit by the quake.
Pidie Jaya is along the north coast of Aceh, and has a population of about 150,000. It is about 110 km (68 miles) from the provincial capital of Banda Aceh, which also felt Wednesday's earthquake.
The Indonesian Red Cross said it was sending water trucks, ambulances, evacuation vehicles and relief supplies.
Hundreds of soldiers and police officers have been deployed to set up shelters.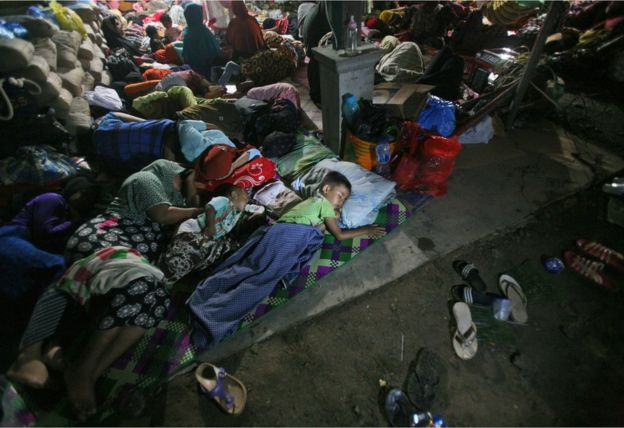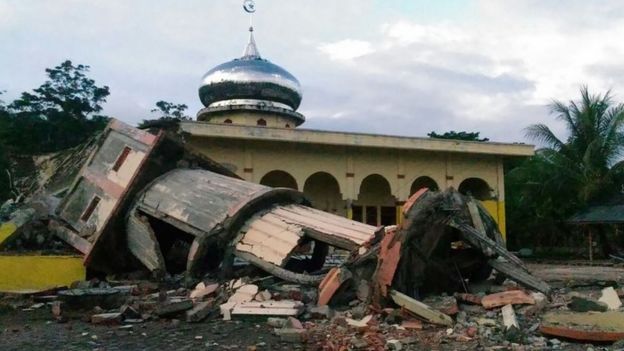 The province's disaster mitigation agency said more than 600 people were injured by the quake.
The one functioning hospital in Pidie Jaya was quickly overwhelmed by the flood of patients.
About 245 buildings were also damaged or destroyed in Pidie Jaya and the neighbouring Bireuen district, including homes, shops and mosques.
The powerful quake also cracked roads and toppled electricity poles.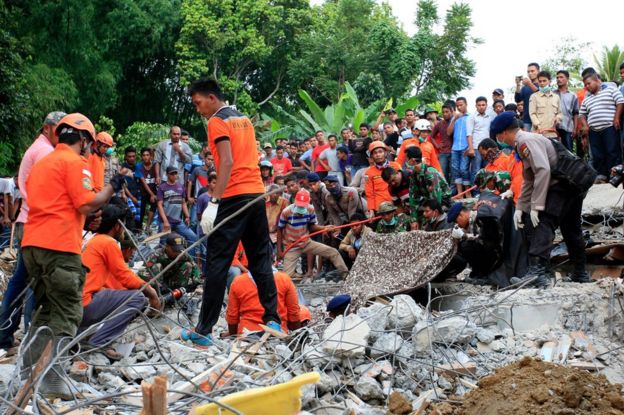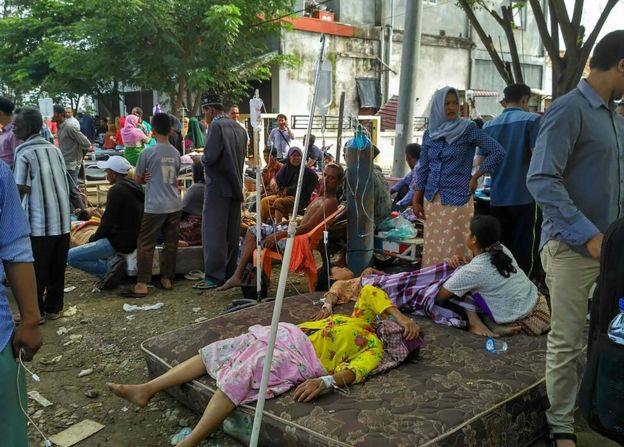 Many residents are continuing to stay in shelters, citing fears of a tsunami and aftershocks.
One resident called Siti Rukiah, whose brother and neighbours died in the 2004 earthquake and tsunami, told AP news agency she did not want to return home "not only because my house is damaged, but I am still afraid an aftershock could cause a tsunami".
Indonesia is prone to earthquakes because it lies on the Ring of Fire – the line of frequent quakes and volcanic eruptions that circles virtually the entire Pacific rim.
The island of Sumatra has been hit by several earthquakes this year.