Crowdfunding campaign for protesting Ethiopian athlete
A crowdfunding campaign has been set up to aid Ethiopian athlete Feyisa Lilesa, hours after he staged a protest against the government as he won a silver medal in the men's marathon at the just ended Olympics in Rio, Brazil.
Lilesa crossed his arms above – a gesture made by the Oromo people who have suffered brutal police crackdowns – as he finished the race.
He now fears for his life and says he might be forced to move to another country.
Organisers say that the fundraising drive had initially targeted $10,000 (£7,628) but it had been exceeded within an hour.
They say they have since revised the target to $40,000 and have so far raised 33,000.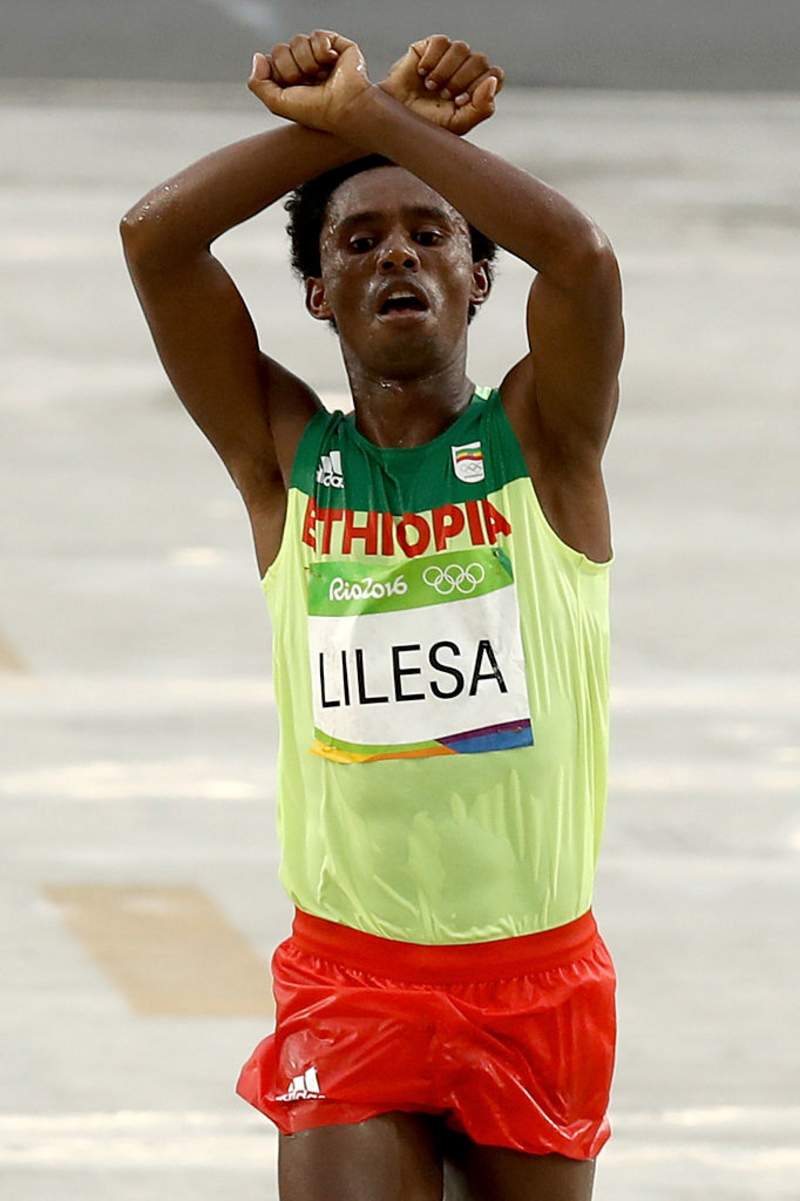 Lilesa is from Oromia, home to most of Ethiopia's 35 million Oromo people.
He repeated the protest gesture later at a press conference.