An assailant stabbed six people marching in the annual Jerusalem gay pride parade on Thursday.
The assailant, an ultra-Orthodox man, was arrested.
According to MDA, six people were wounded in the incident that took place on the corners of Sokolov and Keren Hayesod streets in the capital.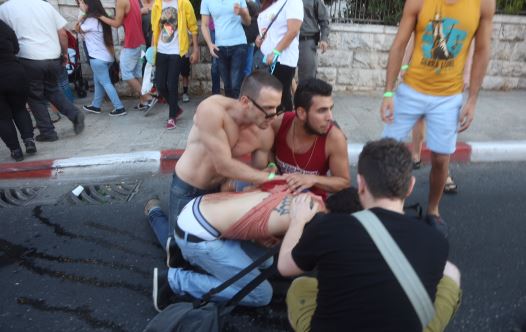 Paramedics were treating two people in serious condition, one in moderate condition and three people who were lightly injured. All of the victims were in their thirties, according to MDA.
The wounded were being evacuated to Shaare Zedek Medical Center and Hadassah University Medical Center in Jerusalem's Ein Kerem neighborhood.
Thousands of people were taking part in the annual pride parade in the capital when the attack occurred.
"I saw an ultra-Orthodox youth stabbing everyone in his way," said Shai Aviyor, a witness interviewed on Israel's Channel 2 television.
"We heard people screaming, everyone ran for cover, and there were bloodied people on the ground," Aviyor said.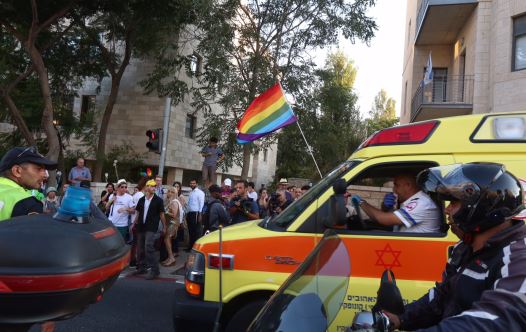 Oded Fried, the head of a leading gay rights group, said the march would go on despite the attack. "Our struggle for equality only intensifies in the face of such events," he said.
Anti-gay activists from the far-right Jewish group Lehava were protesting at the parade.
Lehava released a statement ahead of the pride parade, stating that it would not allow the event "to pass quietly."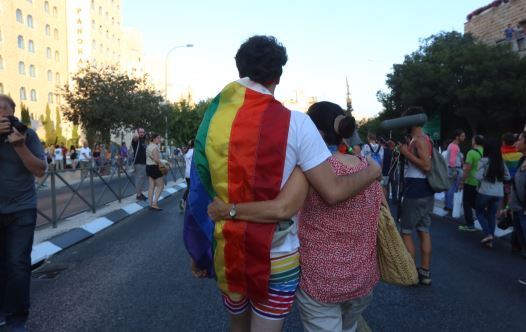 The group announced that its members would show up at the parade holding rainbow colored banners reading: "Mum, where is Dad?" and "Dad, where is Mum?"
Lehava representative Meir David Koperschmidt told The Jerusalem Post prior to the parade that the group was protesting the parade because homosexuality "is a big prohibition in the Torah."